Now I love food, buttery biscuit bases, although I have been having a problem with eating, it's called gaining added flab.  My enjoyment for food and distaste for getting flabbier fight an eternal battle that shadows that of even biblical proportions. These books I am going to recommend are the smokers pipe, the alcoholics tankard, the chocoholics fountain.  Strewth, what am I like? I'm just a bit too greedy and eat too large a portion, too often and too quickly…
I was reading a wonderful blog called looking 4 blue sky on blogspot earlier and saw that  this week's listography is about favourite cookbooks, and I thought I'd share some of mine, as you can see from the pictures they are well used, stained and thoroughly enjoyed. I have many but these are the old faithfuls that I couldn't be without:
1.  This one is one of those books that explain everything.  It has been in the family for many years, and even has hand written recipes from my Great grandmother-in-law – The Belfast Cookery Book (1967) by Margaret Bates: for students in the Belfast College of Domestic Science and others interested in food with an Ulster flavour.  The definitive Champ recipe (see bottom of post for more details).
2. My next book is 'Cook and Enjoy it – the South African cookery manual' (1961). Cooking and enjoying is something I certainly have been doing perhaps too a little too much, and this book has the best chutney recipes I have ever come across:
3. Now for Thai food – it is yummy! The best book of recipes I found that are easy and work I brought in Portsmouth: It's the 'Australian Women's Weekly Easy Thai-Style Cookery' (1999). The hot and sour prawn soup is just amazing, guaranteed to get rid of any cold:
4. The next is overused, falling apart and we are on our second copy. We picked it up free from an Indian food suppliers in the late 90′s.  It's Indian Recipes by Rajah with a special foreword by Pat Chapman, the Curry Club:
5. My last one has to be none other than a great vegetarians cookbook.  I try to eat vegetarian at least 4 times a week so this book is very handy, The Cranks Recipe Book (1982):
What to see some more? Head over to Looking for Blue Sky's recommendations, as she was the inspiration for me to do this list in the first place.  Enjoy!
Edit: After some quiet advice I realise I forgot my blog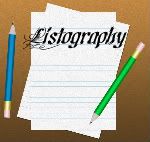 etiquette to not have mentioned the creator Kate Takes 5 (now added to my interesting links at footer), who has a marvellous blog and is long time sufferer of highly contangeous acute-listmania.  Here's her badge too!
Now for the Champ Recipe I mentioned earlier:
This wonderful recipe is the in the top book Belfast Cookery – just had to share it:
Champ or thump is the Irish method of serving mashed potatoes.  It can be made in great variety with parsley, chives, scallions, peas or young nettles.  It is a favourite meal for a fast day and is served in mounds, each with a hollow in the centre into which is put a large lump of butter.  The champ should be eaten from the outside, dipping each mouthful in the melting butter.  A glass of milk or buttermilk completes the meal.

Champ is also a Hallowe'en dish and in the country, it is a old custom to place the first two portions on top of the flat pier at the farm gate for the fairies.

In old cottages where there is a clay floor there is sometimes a large "pothole" or hollow into which the iron pot is set while the potatoes are beetled with a long handed masher or beetle.  This was often the work of the man of the house – his wife added the hot milk.

For champ the peeled potatoes are boiled in the usual way and, while they are cooking, the chopped scallions, nettle tops or peas are cooked in the milk.  When the potatoes are drained, dried and mashed free of lumps, the milk and second vegetable are beaten in together with salt and pepper.  Chop chive or parsley are generally added without cooking.  Serve very hot with a generous lump of butter in the centre of each portion.

Sometimes beaten egg is added to champ.
Or you could just use Smash and finely chopped spring onions, but it won't taste anywhere near as good.